The
Book Blogger Hop
is a weekly event hosted by Jennifer at
Crazy for Books
and runs from Friday to Sunday.
Each week a different question will be added to the hop in order for conversations to occur, and for followers to get to know you and your blog better.
"What book influenced or changed your life? How did it influence/change you?"
The Perks of Being a Wallflower

Caught between trying to live his life and trying to run from it, Charlie is navigating through the strange worlds of love, drugs, "The Rocky Horror Picture Show", and dealing with the loss of a good friend and his favorite aunt.


The Perks of Being a Wallflower changed my life because the story of Charlie really caught my attention. Not only did the author put a lot of heart and ideas into this story, but it changed my life because it made me see the world differently from the way life evolves around other people, your first crush, your first year of High School. It has multiple themes and it was a book every teen should read, to realize that not only do they have a "horrible life" but it could be much worse and everyone goes through with it once in their life. This book just sums up everything.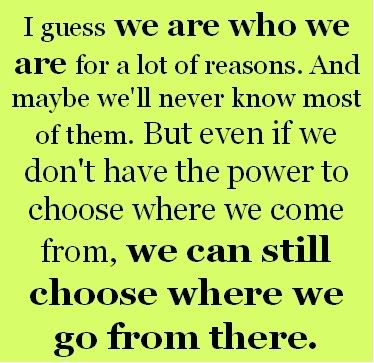 If you're looking for something worth your time, pick up The Perks of Being a Wallflower by Stephen Chbosky. Not only did it make me think about life and the real problems people face, but Charlie's character was well written and it could be a significant book to a lot of new readers.
Tell me what book changed your life?