My Book Boyfriend is a new weekly meme hosted at
The Unread Reader
.
1. On Wednesdays, make a post about a fictional boy that totally made you swoon! In your post, make sure you include your book boyfriend's stats, a picture of what you imagine he looks like and some quotes from him that had you at hello. Credit the book and please include page numbers when you can.
2. Grab the My Book Boyfriend button to include in your post.
3. Be sure to come back here and add the DIRECT link to your post on the Mr. Linky Widget that will be provided here on Wednesdays.
4. Don't forget to check out other people's My Book Boyfriend posts. Everyone that agrees to participate will try to visit others and leave comments. Bloggers love comments.
5. Anyone is welcome to join at anytime, but no one is obligated to participate every week.
6. In your post provide a link back to this My Book Boyfriend introduction post so that other people can find the information about participating.


Let's start with the amazing William Herondale from Clockwork Angel!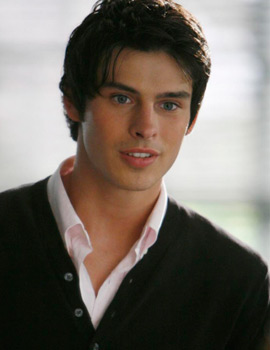 William Herondale

Species: Nephilim
Gender: Male
Hair Color: Black
Eye Color: Blue
Age: 17

Will is described by many people (including himself) to be very handsome. It has been stated that Tessa thinks that he has the most beautiful face she has ever seen. He has black hair, and dark blue eyes with long, thick eyelashes. Like all Shadowhunters, he has runes marked along his body.

I first read about Will in Clockwork Angel. The moment I started reading about him I was drawn because of his story, characteristics, sarcasm, and the skill of fighting.
Being a fictional character is sometimes a good way to fantasize about the book. Because truly when you read the book you'll enjoy reading everything about Will.
His relationship with Tessa and Jem throughout the book is trustworthy and loyal. He is bound to his actions and reasons and that's why he is a good character.


Quotes:
Things Will said that had me crazy about him.

"Let me give you a piece of advice. The handsome young fellow who's trying to rescue you from a hideous fate is never wrong. Not even if he says the sky is purple and made of hedgehogs."
"There was a time I thought I was a ferret, but that turned out to be an opium haze. Did you know it had that effect? Because I didn't"


Who is your literary crush?